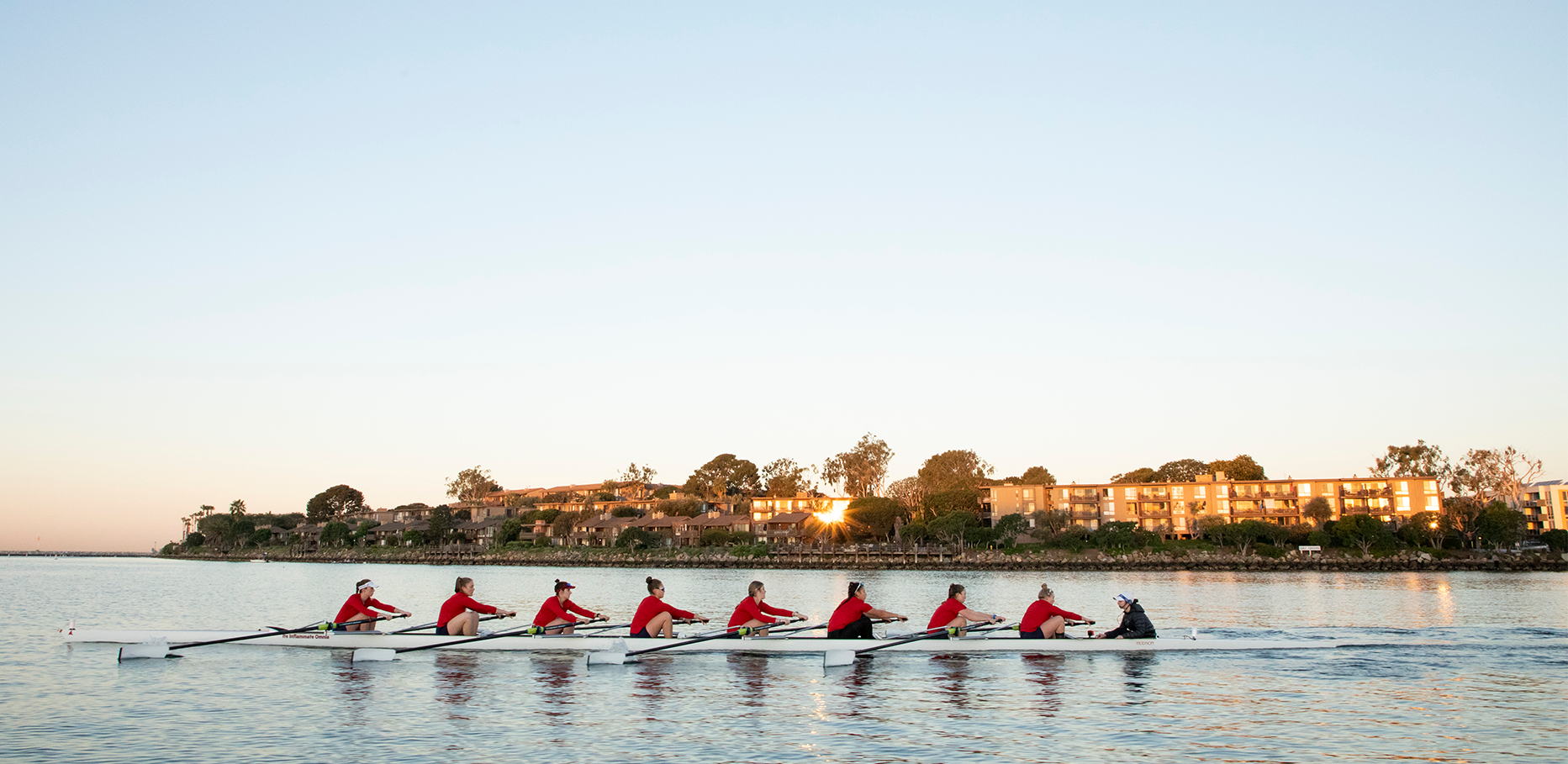 ITS Annual Report FY 19-20
ITS, an engaged leader and collaborative partner in the success of LMU, follows a mission statement aiming to enable technologically-rich learning environments, to provide effective teaching and scholarship resources, and to maintain reliable, accessible, and integrated information systems through Core Values that support the ITS vision, and shape the culture - Service, Innovation, Integrity, Communications, and Teamwork.
Welcome
In early March 2020, every technology team in almost every higher education institution across the world was asked to flip the proverbial switch and support an almost-overnight transition from in-person ways of learning, teaching, researching, and working to fully online modes of doing the same. But this did not mean that the immediate transition across all colleges and universities was equally smooth, nor did it mean that all colleges and universities would equally convert the unthinkable challenge of the COVID-19 pandemic into strategic opportunity on the other side of the pandemic.
This report celebrates some of LMU's technology-enabled achievements that resulted in both a comparatively seamless immediate transition to a fully online university and that position the university to capitalize on medium and longer-term opportunities to strengthen its relative position in the higher education landscape. The report is organized around the themes in the "ITS Strategic Plan, 2018-2021".
Patrick Frontiera
Chief Information Officer
Vice President of Information Technology &
Business Services
COVID-19 Impact Report

ITS was tasked to respond within a very tight timeframe, in unprecedented ways, to the challenges caused by this global pandemic. This impact report is a snapshot of ITS' assessment of impact and response for the first three months of COVID-19, March to June of 2020.
To learn more, click here (This is an internal report and you will be asked to login to LMU Box.)
Learning and Scholarship
GOAL #1 - Enhance the curricular and scholarly experience at LMU by ensuring that learning environments, in all modalities (online, in-person, and hybrid), are leading-edge, widely accessible, and easy-to-use for both faculty and students. Deliver robust, user-friendly, and highly reliable technology services and resources for faculty, scholars, and students.
Increase faculty and student satisfaction with learning spaces through improved customer support
Upgraded audio/video (AV) in 15 classrooms/auditoriums. Pictured on the right was Hilton 100's mid-upgrade.
Created the Manager of AV/Learning Spaces position in an effort to focus on improving student-worker training and bettering the use of data within learning space design and decision-making.
Increase the number of flexible, active learning classrooms on campus
Added 120 more flexible seats in classrooms across St. Robert's Hall.
Implement technology focused on student interaction and collaboration in all classrooms
Continued to grade department-stewarded learning spaces against general-purpose benchmarks for student collaboration technologies and improved overall classroom quality by focusing on spaces in most need of attention.
Completed University Hall and Burns department-stewarded learning space grading. Many AV upgrades were focused on department-stewarded spaces.
Improve the use of existing learning space technologies through awareness and training
Worked closely with the Center for Teaching Excellence (CTE) to design workshops and information sessions around active learning. This included a new Faculty Learning Community session and an update to New Faculty Orientation training on technology in learning spaces.
Increase awareness and usage of instructional technology, including learning management, classroom capture, and assessment tests
With the continued partnership with the Center for Teaching Excellence, ITS offered over 50 faculty workshops covering topics including digital storytelling, feedback and assessment, 360 Video for teaching and learning, polling, and more. The faculty shared their experience and advice in this video.
Prior to closing campus operations due to COVID-19 online instruction, the Instructional Technology team trained roughly 300 faculty participants through an assortment of live workshops, both in-person and online. Subsequently, work has continued via intensive one-on-one support through the eFaculty Certification program, which has seen over 200 LMU and 40 Loyola Law School faculty. This program assisted with the completion of a 14-hour training sequence that allowed participants to become better prepared to develop meaningful and rigorous online instruction for students. The eFaculty Certification program continues to evolve, with advanced training opportunities forthcoming in summer 2020 for those faculty that have graduated from the program.
Collaborated with the library to create a virtual tour.
Brightspace adoption grew from 75% courses active in the fall 2019 semester (tied for the all-time record high) to 89% courses active in the spring 2020 semester.
TurnItIn, new to LMU this academic year, was implemented by 62 faculty who collected and analyzed 7,195 assignments through TurnItIn. About an equal number of faculty also reviewed TurnItIn to see if it would meet their class needs. Through informal conversations, many of them are planning on incorporating TurnItIn into their class practice next academic year.
Respondus, which was new to the university as a result of COVID-19, had 66 courses with 891 students taking exams using Respondus Monitor, an AI-based exam proctoring solution.
Zoom usage increased exponentially due to COVID-19. In this fiscal year, there were 101,699 Zoom sessions. In the prior year, there were approximately 1,000 Zoom sessions in a given month. There were also 7,643 new users registered as part of LMU's Zoom enterprise license.
Increase campus community awareness and usage of immersive technologies
In September 2019, ITS launched an initiative to promote virtual reality and 360 immersive video creations for teaching and learning. Over the course of the fall 2019 semester, the Instructional Technology team orchestrated virtual-reality based learning experiences for students and faculty:
Chemistry and Civil Engineering in the Seaver College of Science and Engineering (SCSE)
Drawing Students in the College of Fine Art and Communication (CFA)
English, Modern Languages, Journalism, and Theology students in Bellarmine College of Liberal Arts (BCLA)
Animation projects in the School of Film and Television (SFTV)
Researchers and developers in the Bay Foundation, and for a number of faculty and staff across campus who expressed interest in exploring VR and experiencing immersive technologies first hand
The "Imagine IF" symposium took place on November 8, 2019, in an effort to provide faculty the opportunity to explore the possibilities of digital research and virtual reality. LMU's partnership is mentioned on the poster on the left.
Immersive technology also took the forefront this fiscal year with ITS investing in a dozen Oculus Quest VR headsets and establishing a Pop-Up VR Lab in Seaver 305. Faculty and campus leaders utilized virtual reality to explore chemistry, drawing, virtual field trips, and historical sites as part of their classroom experiences and student enrichment.
Between intimate "hosted" sessions in the Seaver 305 VR Pop-Up Lab and a number of mobile VR classroom visits and special events, the Instructional Technology team facilitated several immersive learning experiences across campus. The Instructional Technology team effectively utilized 12 Oculus Quest headsets for use in classrooms across campus. Additionally, Seaver 305 served as a student learning space and venue for faculty collaboration around VR and the development of original immersive content.
Improve virtual platform and re-evaluate VDI (virtual desktop interface) capabilities and software virtualization
Expanded the use of virtual desktops for administrative purposes and to facilitate non-compatible operating system issues.
To accommodate student and faculty computer lab usage during the spring 2020 semester, ITS leveraged the VDI environment to provide hundreds of dedicated virtual desktops that were available via browser (no client needed). This opportunity gave access to specific software titles that were previously only available in physical labs.
Further exploration into providing more GPU (graphics processing unit) or resource-intensive applications is currently ongoing and will be rolled out by the fall 2020 semester.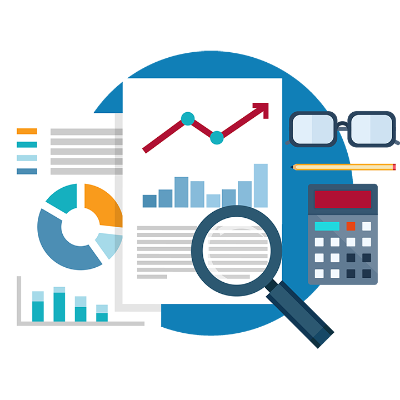 Expand and improve LMU's Research Computing capabilities
In the later part of the last academic year, ITS developed a Research Technology team and had achieved the following:
Assisted in 10 faculty grant submissions.
Supported eight faculty research projects.
Co-hosted Imagine If: Research and Immersive Technology Symposium.
Collaborated on an NSF (National Science Foundation) grant to get a regional Science Research Network for the Greater Los Angeles area, including USC, Cal Tech, the Pomona Colleges, and others.
Provided a robust and secure AWS cloud research platform for high-performance computing.
Created a Research Services Task Force made up of ITS personnel from across the teams to address ITS research support.
Created various virtual desktop computers and labs specifically for research.
Student Success
GOAL #2: Student Success. Ensure offices have the technological tools needed to provide high quality academic and co-curricular support to LMU students.
Continue evolving student relationship management capabilities
Received various project proposals for CRM (Customer Relationship Management) applications.
Engaged with multiple constituents to identify a centralized university student relationship management system which was approved by the University Technology Committee (UTC). Jennifer Belichesky-Larson, Assistant Vice President for Strategic Initiatives, will be the sponsor for the project starting summer 2020.
Collaborated with Enrollment Management to evaluate AI Chatbot solutions.
Implement Student Education Planner and Degree Audit tools
Degree Audit and Planner, a part of the Degree Works, were made available and underwent an upgrade in July 2020 for increased usability. As indicated in the graph below, LMU students expressed 83% satisfaction with the usefulness of the degree audit tool in the 2019 ECAR (EDUCAUSE Center for Analysis and Research) survey.
The go-live date for Transfer Equivalency will be decided by the Office of the Registrar.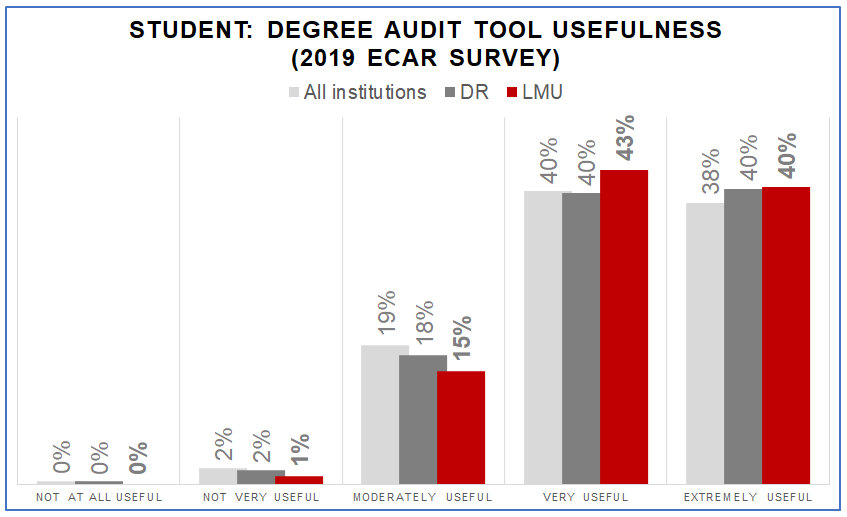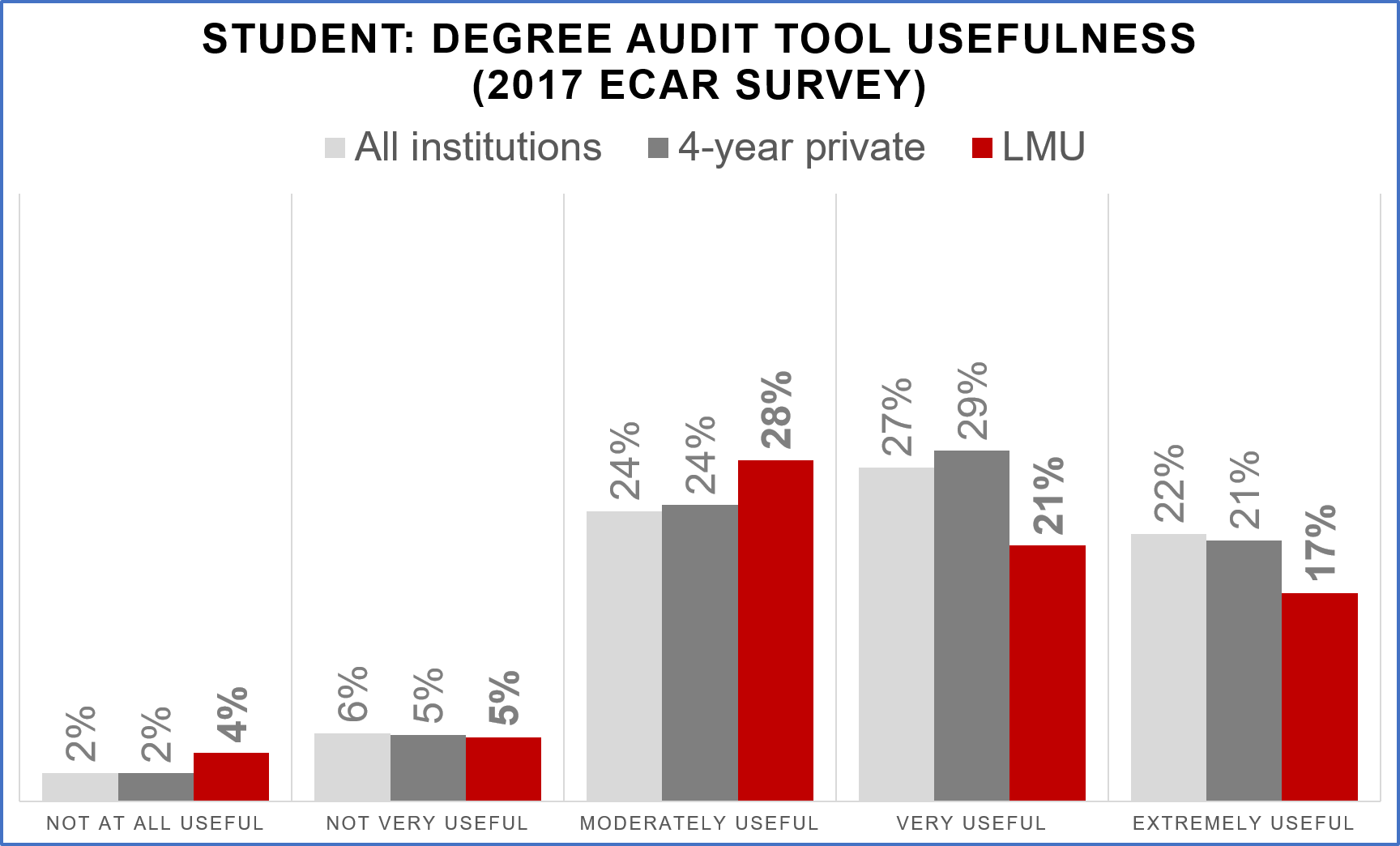 Continue to grow the Dean of Students System for use by the Community of Care
Onboarded a full-time staff member to continue to grow the platform.
Investment in the functionality of the platform and reporting dashboards continue on a rolling basis.
During the 19-20 Academic Year, 926 unique students were referred to the system. A total of 1,235 referrals were requested (611 for fall 2019, 582 for spring 2020, and 42 for summer 2020).
Upgrade student information system for better integration, user experience, and mobility support
Banner Administration was upgraded to a modern technology platform with a brand new, responsive user interface.
Restarted Banner 9 Self-Service project to implement updated, responsive modules for students and faculty.
ITS Enterprise team expects the growing adoption of the Talend, a new generation of integration platform that allows increased responsive designs, in the future.
Create a framework for technology-enabled first-year advising and registration
The third year of Online Orientation launched a more streamlined Future Lions Admitted Student Portal with integrated advising appointment scheduling in Slate.
Placement exam results were made available in real-time for a clearer, more intuitive, and admitted student experience.
Improve support for student success technology needs across the university in a holistic way
Changed an ITS staff member's job from Technology Support Specialist to Learning Analytics Analyst to meet the increasing needs for learning analytics. The Learning Analytics Analyst created an Academic Technology Dashboard, including analytics for Brightspace and Zoom usage. Insights were gleaned from Brightspace for COVID-19 to strategize how to best engage with faculty to quickly transition their courses to an online format.
Data was also gathered to help the Community of Care to proactively reach out to students who were not engaged in their coursework on Brightspace. This initiative was not possible a year earlier.
ITS remains committed to working with Enrollment Management and Academic Affairs to leverage the use of paperless technologies in an effort to make student processes more efficient. With plans for the future to make it available university-wide, a digital version of the Petition for Degree Audit Adjustment is currently live with BCLA. A digital Change of Academic Application is currently in testing with plans to roll out summer 2020.
Streamlined Digital Experience
GOAL #3 - Streamline the digital experience of the LMU community by introducing platforms, processes, and governance structures across separate units at LMU; introduce workflow and collaboration technologies that replace paper-based processes.
Expedite the adoption of paperless technology and digital signage
In partnership with unit leaders from across the university, ITS led a Digitization of Business Processes initiative to identify and prioritize paper-based processes. These processes were created to manage the automation and migration to an online platform, which led to the development an optimal user experience for students, faculty, and staff. As a result of this initiative, core university processes managed by Human Resources and the Office of the Registrar have been migrated to a fully online automation platform.
Implementing TAP (ThinkSmart), the following workflows were executed:
Personnel Action (20 processes automated)
Supplemental Payment
Academic Action Form (16 processes automated)

307 total transactions (152 by Staff and 155 by Faculty)

Personnel Action Form - 132 total transactions
Faculty Action Form - 114 total Transactions
Supplemental Payment - 61 transactions
Focused on adopting and using eSignature collection:
Created an eSignature Policy
Established Adobe Sign as the platform to collect electronic signatures
In this fiscal year, 2,029 documents were successfully sent and signed
Added nine additional areas into Etrieve:
Automated Graduate Admission Slate documents into Etrieve
Standardize ITS services at the Loyola Law School
ITS Enterprise team folded LLS project requests and system changes through the regular ITS process.
A project for the Public Safety video camera/archive environment allowed both LMU and LLS to migrate simultaneously within the same application, which leveraged licensing and migration costs. Both campuses are now on the same interconnected platform, which will allow for future collaboration.
Implement the user-friendly ITS Service Desk Portal
Launched in January 2020, this self-service portal ties into the ITS ticket tracking system and allows users to find answers to common questions in the ever-expanding knowledge base. It also enables users to request services from the Service Catalog and to submit tickets when the answers cannot be found. Furthermore, the service portal allows users to live chat with Service Desk technicians during business hours (M-F 9 a.m. to 5 p.m.).
Since the Service Desk chat feature was soft-launched on April 27, 2020, Service Desk staff have fielded over 135 support chats.
Single-Sign-On (SSO) Enabled for Additional Apps
For increased security, Single-Sign-On (SSO) had been enabled for these applications:
Create a data governance program to provide consistent data management across the university
In partnership with Institutional Research and Decision Support, the following have been accomplished:
Data Governance framework was developed.
A proposal for the creation of a Data Governance Program was submitted to the Provost and accepted.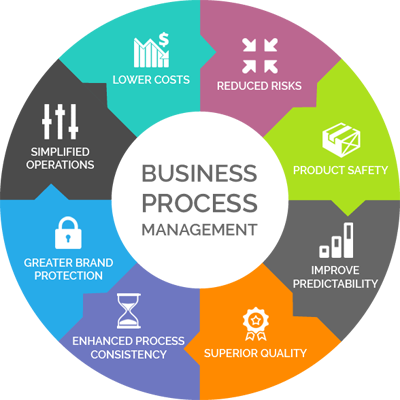 Enhance existing ITS business and technical services and related descriptive relationships (CMDB/CI)
ServiceNow Business Services and Box documentation repository have been crucial for several staff transitions that have occurred in the past year. ITS will continue to improve the ServiceNow platform, as well as Teams for collaboration, the existing Request for Change (RFC), and Auditable Change processes.
Collaborate on, design, and implement the next MyLMU portal, which will build on the technology upgrade completed in 2018
The first update to MyLMU based on User Experience (UX) design and research principles went live prior to fall 2019. This effort helped ITS to understand what establishing a UX competency within ITS would entail.
Create a Business Value Chain and Business Process and Services map that represents the business capabilities of LMU
As a result of Campus Business Services and Conference and Events business process assessment, ITS has implemented:
15 Level 2 of the Business Value Chain
28 Level 3 Business Process and Services
Re-invigorate administrative and financial technology infrastructure at LMU by preparing for a major ERP migration
For the first half of the fiscal year, the Propel LMU project was focused on gathering business requirements, issuing a Software and System Implementation RFP, and conducting vendor demos and presentations. In September 2019, Workday was chosen as the new ERP software vendor and in December 2019, Collaborative Solutions was chosen as the System Implementation Vendor. The contracts were executed in January 2020 and February 2020 respectively.
The implementation kicked off in February 2020 with a six-week Strategy Phase to evaluate Strategic Readiness, Leadership Alignment, and Service Delivery. The six-week Planning Phase followed with the development and sign-off of the Project Teams, Project Plan, Project Scope, Project Charter, and Data Conversion Strategy.
In the last month of this fiscal year, the project entered the Architect Phase, which began with four intense weeks of Architect Design Sessions in which 80% of the design was discussed and acknowledged.
Engagement Groups that consist of members from units across the university will be formed to provide feedback on the impacts of change.
A campus survey will be administered in summer 2020 to assess the current state of satisfaction with HR and Finance processes and then re-administered after the system is implemented to measure change.
Customer Centric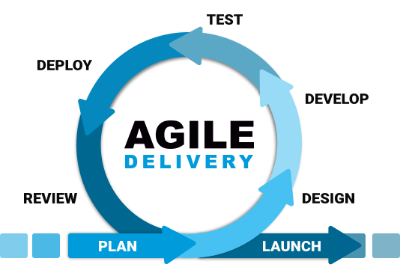 GOAL #4 - Build a holistic approach to delivering technology to LMU's stakeholders in an agile, iterative, and responsive manner that places the "customer" at the center of all technology design and support considerations.
Systematically integrate ITS Service Desk personnel into projects and initiatives
ITS will be learning from the Propel LMU ERP Implementation Change Management practices to better adopt a process of Change Management on PMO projects (including the involvement of ITS Service Desk).
Improve internal communications related to ongoing projects, problem tickets, outages, and other relevant issues
Learning from the Propel LMU ERP Implementation Change Management practices, ITS can better adopt a process of Change Management on PMO projects (including the improvement of project communications).
Define and build a Common Integration Framework for LMU
ITS is moving forward with the AWS platform re-architecture. Additionally, the Information Security team and the Enterprise team are moving forward with the adoption of Splunk as an institutional log management system and with key application logs for Splunk.
Data-Driven Decisions
GOAL #5 - Deliver analytics and insight platforms that support decision-making for LMU's strategic priorities.
Redesign and expand LMU's data warehouse
Eight new data marts were created.
Improve internal communications related to ongoing projects, problem tickets, outages, and other relevant issues
New products created:
Assessment & Accreditation
Financial Planning & Budgeting
Global Initiatives
Retention & Graduation
School of Education
Undergraduate Admission
Foster an analytics-driven organization at LMU by creating analytics virtual incubators and a user group
Established Study Abroad and Retention & Graduation analytics incubators.
Secure and Robust Environment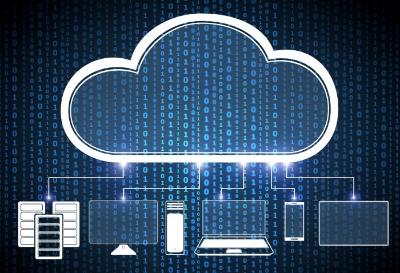 GOAL #6 - Deliver a robust, secure, and resilient technology environment.
Expand and enhance wireless services
New wireless controllers were installed in June 2020, which can accommodate newer access points (APs) that will provide increased connections and bandwidth. The migration and replacement of all APs will be a multi-year project.
A project to replace all wireless APs in the Hannon Library was completed in fall 2020. This project not only refreshed older equipment but also redesigned the placement of APs to ensure better and more consistent WiFi coverage.
Continue improving residence hall networking
As part of the installation of the new wireless controllers (see above), APs for all residence halls will be replaced. This project is slated to begin in summer 2020.
New enhancements in the network access control systems will also allow students to register their own network devices, such as gaming consoles, smart TVs, etc. A self-registration web site is slated for release in fall 2020.
Continue removing legacy networking/telecom systems
A multi-year project to transition all analog phone lines to digital service (SIP) was completed in June 2020. The legacy Private Branch Exchange (PBX) was decommissioned and all dependencies on aging copper wire and equipment were removed.
Enhance network redundancy and capabilities (i.e., upgrade campus fiber infrastructure)
As part of the PBX migration (see above), ITS installed failover circuits for voice capabilities at different geographical locations on campus to ensure uninterrupted telecom service in the event of an outage.
Fiber infrastructure improvements continued as part of an ongoing effort; new construction on campus (new residence halls, SFTV pavilion) allowed ITS to take advantage of trenching and other Facilities Management efforts to improve fiber runs and new installations.
Replaced the network firewall with added capabilities; specifically, an ongoing project is creating an internal firewall to protect data center traffic from other campus networks.
Furthered the progress into network access control to better safeguard LMU's digital assets: users can now more easily be identified by their role (student, faculty, staff, admin, etc.) and be given more granular access regardless of the network onramp (wireless or wired).
Improve response time to LMU users regarding Information Security issues
Defined a primary security analyst for end-user support and response.
Created daily operations and support checklist for security staff.
Implemented daily monitoring of security ticket queue in ServiceNow.
Evaluate strategies for securely accessing cloud-based services
Contracted with a security vendor to review and develop a cloud-based security governance controls matrix for implementation by LMU. ITS will measure the implemented controls against the list of recommended controls by the security vendor.
Improve and increase access to, and participation in, Information Security training
Developed and implemented a mandatory Information Security Awareness and Training program for all staff and faculty.
1,560 staff and faculty members completed the new mandatory training program.
Increase the use of multi-factor authentication for LMU-provided services
Expanded multi-factor authentication (MFA) to the following applications:
Slate
Box
Point n Click
Splunk
There are now a total of 11 applications integrated with MFA.
Conferences and Training
Each year, ITS staff attend conferences and other professional development opportunities to stay abreast of the latest developments in educational technology and to exchange ideas with peers. The knowledge and ideas attained from these events helps ITS to better serve the LMU community while keeping LMU at the cutting edge of technological development.
Here's a partial list of conferences attended by ITS staff. An asterisk (*) indicates ITS staff presented at the conference.
AJCU Conference of Information Technology Management *
AWS Cloud Practitioner Essentials
Blackboard Transact
BrainStorm BPM conference
Cisco Live
CoHesion Conference
D2L Fusion
Data Strategy & Innovation Summit
EDUCAUSE *
EDUCAUSE Security Professionals
ELive Conference 2020 (Online)
ESRI GIS Training
Internet2 Conference
Introduction to Workday Studio
ISACA Los Angeles Annual Security Conference
Microsoft Ignite
Service-Now Conference
SPLUNK .conf19 Conference
T2 Conference
Talend Academy
VMWorld
Workday Business Process Fundamentals
Workday Calculated Fields
Workday Configurable Security Fundamentals
Workday Financial Fundamentals
Workday Integration System Fundamentals
Workday Payroll Fundamentals
Workday Report Writer
Workday Rising
Workday Simple Integrations